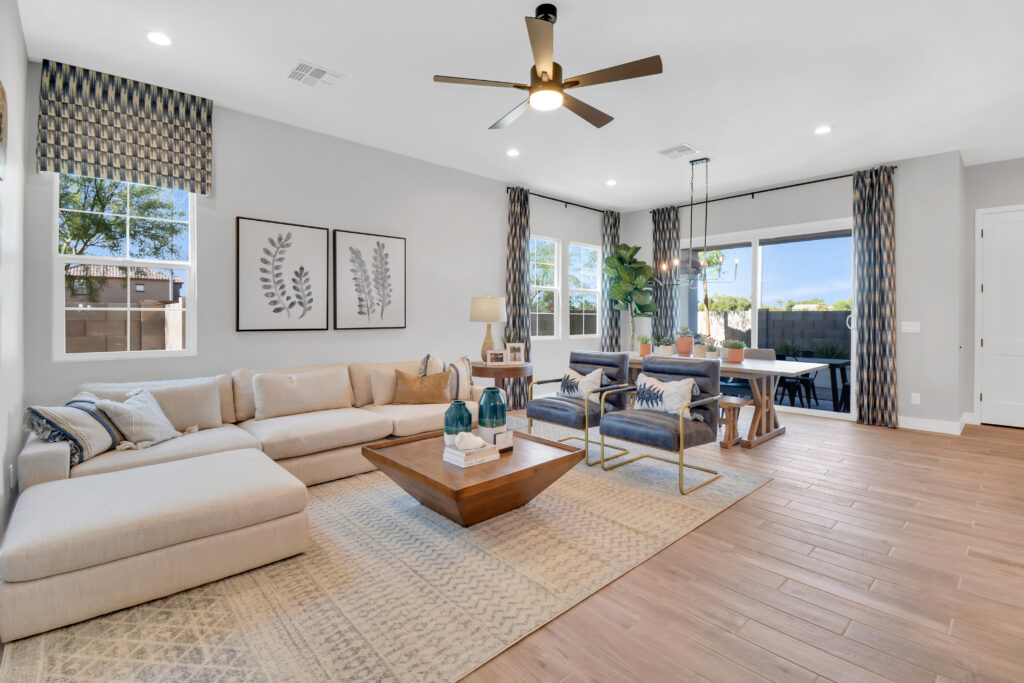 Costa Verde Homes have a commitment to building high-quality homes that are both practical and upscaled versus your typical home in Arizona. Trusted for years, Costa Verde Homes will help turn your dreams into a reality when searching for a new home in Casa Grande. Highlighting Costa Verde's newest community, Retreat at Mountain View Ranch, you will see why families are ditching their old community for these new additions.
You may wonder, what sets Costa Verde Homes apart from other builders? Custom-tailored to each homebuyer's lifestyle, Costa Verde focuses on satisfaction and takes their time to understand each of the homebuyer's needs and desires as they build their homes.
Located in the desirable city of Casa Grande, Retreat at Mountain View Ranch offers a relaxing escape from the hustle of city life in Arizona. This area includes stunning mountain views with an amp space perfect for outdoor activities for those loving to explore the fresh air.
When choosing Costa Verde Homes as your new builders, you have the option to start customizing 5 different floor plans at Retreat at Mountain View Ranch with only a 30-60 move-in. These floor plans include a sanctuary, serenity, haven, harmony, or radiance, all with their unique styles which are further customizable to your liking and lifestyle.
For many looking to buy a home, it's not only about the home itself but also the surroundings, especially for those with or looking to start a family. The prime location of Retreat at Mountain View Ranch is within the fast-growing city which is a convenient, yet relaxed lifestyle with all the close necessities to you and your family. Whether it is shipping, dining, to schools, or parks for your pets, there is something for any occasion close by.
Ultimately if you're looking for the perfect new home builder in Casa Grande that cares about your needs, Costa Verde Homes has you covered. Committed to building your perfect home whether you are a first-time homebuyer or a growing family, Costa Verde Homes will work endlessly with their various options to find that home. Visit Retreat at Mountain View Ranch today to start building your dream home or click this link!