We have all walked into that one backyard that makes us want to just sit down and relax. It's calming. It's beautiful. It feels like an escape. Lately many of us have been spending more time in our homes and looking at our indoor and outdoor spaces differently. It is easy to become overwhelmed at the prospect of designing an outdoor space. It takes more than paint and the proper throw pillows to attain the same "home" atmosphere outside that you can inside. Done properly a well done outside space is like adding an additional room to your home. One that can be enjoyed for a long time.

First, decide on a theme. What it is that you like? What do you find relaxing? A great way to do this is to peruse sites like Pinterest for backyard ideas. Pin ideas that you like, jot down notes in a notebook for future reference or create a vision board. Maybe you have favorite elements you've seen in other people's backyards. Keep looking until you have an idea of the overall look and feel you are trying to achieve. Virtually any look you want can be achieved and usually on a budget too.
Here in Arizona shade is kind of a big deal, so remember to keep this in mind. It will be great if you can have a year-round space to use. So, whether it involves a built-in patio cover, a free-standing pergola, or the addition of shade sails, shade matters.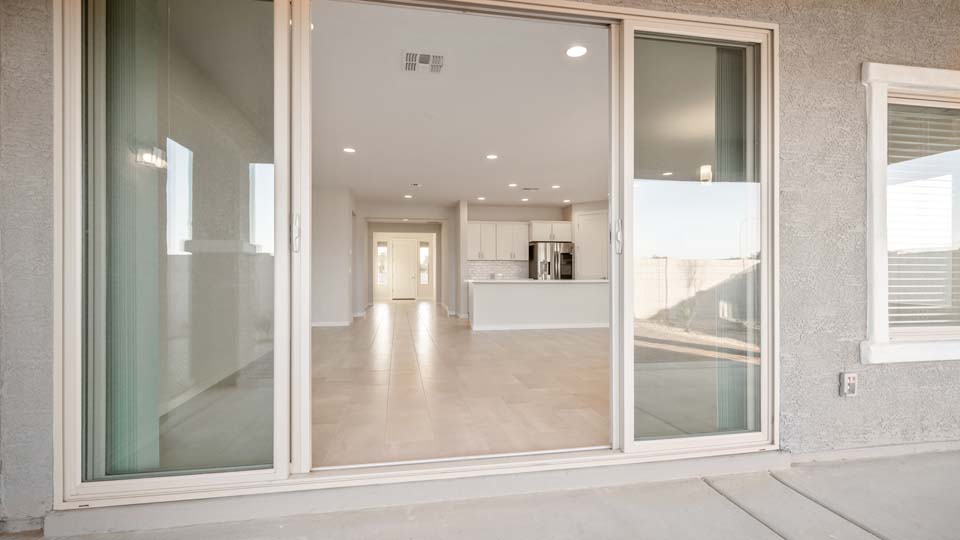 Most of us here in Arizona have block walls and while they are very sturdy structures, they can get very boring to look at. They also retain a significant amount of heat in the summer months. One way to give your space a fresher feel is to include "living walls". Make sure to include drought resistant plants in your plans. This can also take the place of larger shrubs which generally use more water to keep healthy.
Nothing says "cozy" quite like a fire pit. There are so many different options for this one from built in conversation pits to fire pit tables. Do you want to burn wood or install a propane burner? Consider how large your space is. Remember that a built-in feature is much harder to move should you want to rearrange your space later.
Water features can also help bring in a soothing, quiet ambience that can often be experienced in places like spas. Remember it doesn't have to be a big feature, even a small tabletop fountain will do the trick.

What kind of furniture do you like? Is it a cozy hanging chair, a couch with overstuffed cushions, a hammock, or an elegant patio set? At some point you will likely be doing some entertaining in your backyard, whether it's game night or entertaining with friends. What do you want that to look like? Sketch out your ideas so you can better visualize them.
Perfecting your space is frequently in the small details. The addition of simple string lights to your patio cover. The pop of color in an old chandelier that was brought back to life with spray paint. Search your local secondhand shops for pieces that are "you" or can be repurposed in your space. Garage Sales and online sites such as OfferUp and Facebook Marketplace can help you achieve the look you are going for at a fraction of the price it may otherwise cost. "FREE" is a beautiful word to see as well.
Don't get overwhelmed. Transforming a space is not a small project. If you find a starting point and keep your vision in front of you it can be achieved. It will likely not be done in a week, but it will be personalized, finished how you like and you will have the accomplishment of creating your very own private oasis.