Neon Sign Park
In downtown Casa Grande, AZ there is a unique collection of history. The Neon Sign Park first began collecting old Casa Grande neon in 2004 and has salvaged and restored multiple neon signs from around the city since then. For a glimpse at how Casa Grande use to look take a trip to the Neon Sign Park.
408 N Sacaton St, Casa Grande, AZ 85122.
Phone: 520-836-8744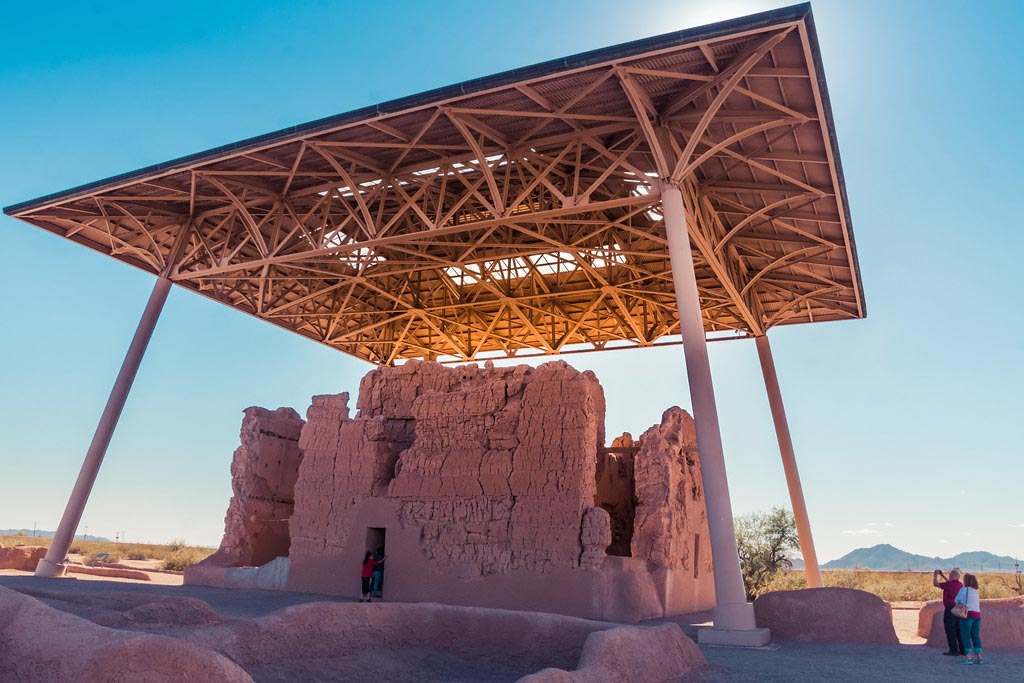 Casa Grande Ruins National Monument
Located northeast of Casa Grande, in nearby Coolidge, the Casa Grande Ruins National Monument provides a glimpse back to the Hohokam period. Learn how the ancient people, who populated the greater Phoenix area in the early 13th century, built impressive structures and irrigation canals we can still see evidence of today.
1100 W. Ruins Drive, Coolidge, Arizona 85128
Phone: 520-723-3172
Western Trading Post
If you're looking for a little taste of the Southwest to decorate your home or share with friends and family out of state then check out the Western Trading Post. This family-owned and operated business can trace its beginnings back to 1877! Located in the Historic District of Casa Grande this one is full of the authenticity you are looking for.
403 N Florence St, Casa Grande, AZ 85122
Phone: 520-426-7702

The Domes of Casa Grande
These eerie, abandoned structures were constructed by a company called InnerConn Technology in 1983. They were supposed to be a place to manufacture circuit boards for computers. Created with a combination of giant balloons, steel skeletons, polyurethane foam and concrete these inexpensive structures were well insulated against the desert heat. Unfortunately, the project was never completed due to a loan default and the structures have remained abandoned ever since. (read more here) https://www.theerrlcup.com/what-is-the-domes-casa-grande/
Thornton Road, Casa Grande, AZ